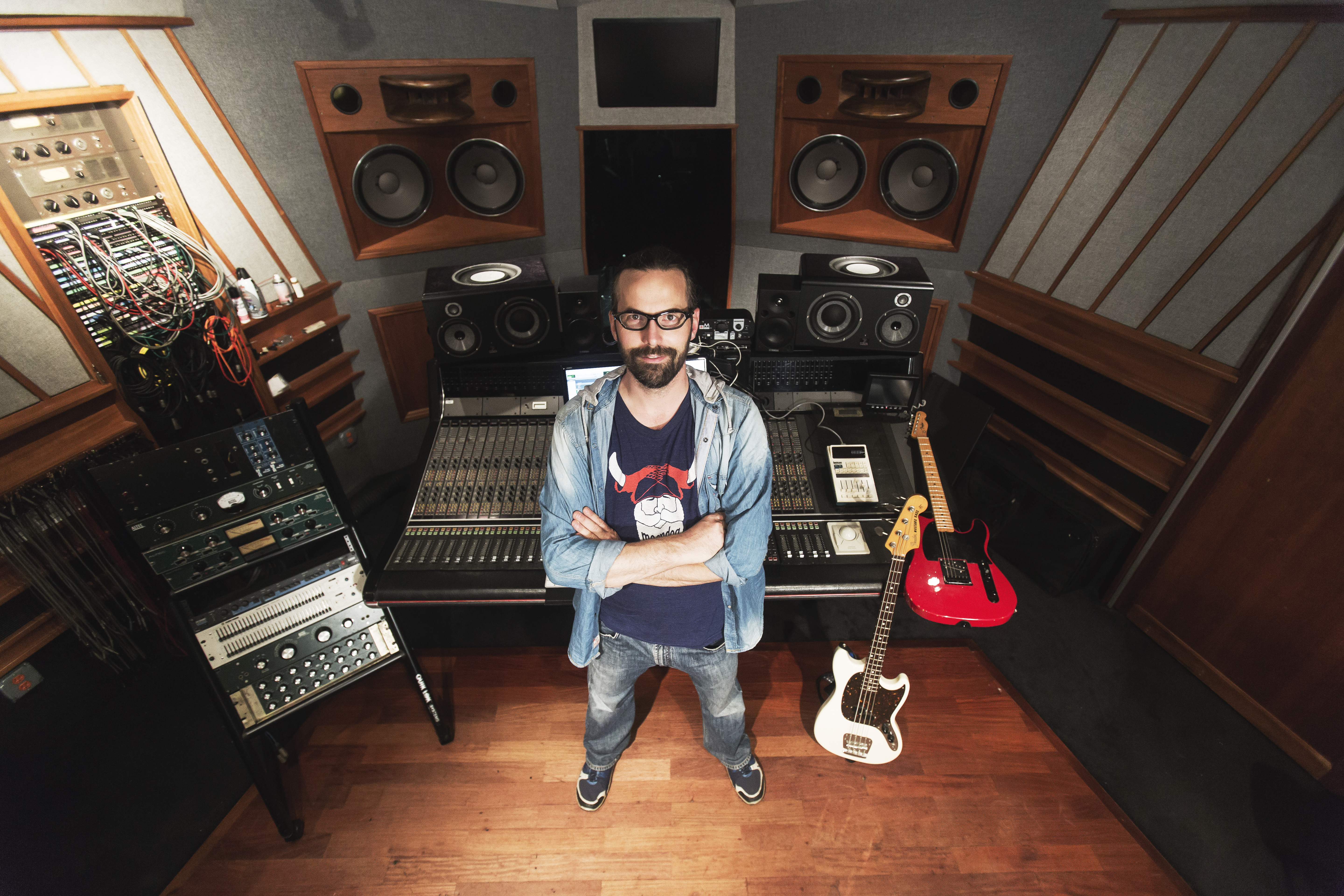 Marc Urselli is a Grammy Award-winning engineer, producer, mixer, sound designer. Born in Switzerland and raised in Italy, Marc is now a staple of the New York City recording scene, known for working closely with notable composer and saxophonist John Zorn and his Tzadik label (Marc has mixed at least 63 of John Zorn's albums, and at least 98 for Tzadik).
"Soundtoys are some of the most creative & inspiring plug-ins of the bunch that I own. These plug-ins take sonic manipulations to a whole other level, and they range from incredibly useful to incredibly fascinating. They help me come up with tons of alternate ideas and sonic palettes that I might have not otherwise thought of. They are my partners in cr(im)eativity!"
Marc is the resident Chief House Engineer at EastSide Sound. Between 2005 and 2006 Marc Urselli won three Grammy Awards for his engineering and mixing work. In addition to his work with John Zorn, Marc has worked with a vast number of incredible artists from a wide array of genres, including Les Paul, Lou Reed, Laurie Anderson, Sting, Joss Stone, The Beach Boys, Lila Downs, Eric Clapton, Jeff Beck, Faith No More's Mike Patton, Rolling Stones' Keith Richards, The Beach Boys, Buddy Guy, Bon Jovi's Richie Sambora, Goo Goo Dolls' Johnny Rzeznick, ZZ Top, Sam Cooke, The Black Crowes, Aerosmith's Joe Perry, Simply Red's Mick Hucknall, Luther Vandross, Simple Minds, Gotye, Father John Misty, BØRNS, and Devendra Banhard, Jack De Johnette, and Esperanza Spalding,
Here are some techniques that Marc was able to offer us from his own arsenal of tricks:
Livening up the stereo field with PanMan:
"When coming across something bland and un-exciting that I am asked to mix, I often try to think of ways to spruce up the final result and I've done so in a number of different ways. For example, sometimes I get mono recordings of acoustic guitars (which to me is almost a small crime in an age of surround sound!) and I use PanMan to liven up the stereo field of the mono-signal of the guitar. I love using dynamic panning that responds to the amplitude of the signal, or random panning that just makes it jump out in the mix… it doesn't have to be hard-panned or extreme, subtle adjustments really help!"
Creating "old-school" digital effects with Crystallizer:
"Another plugin I love is Crystallizer. I've been using that one since the days of the gray interface (pre-wood!!!), old school digital baby! It always reminded me of my days of working with the H3000 hardware and I loved all the creative sound shaping one can do with it. I use it a lot on electronic productions."
Creating sub-harmonics with Decapitator:
"I've recently gotten more interested in sub-harmonics and therefore I've been playing more and more with the Decapitator."
Using Effect Rack to tie it all together.
"When Soundtoys released the Effect Rack my head exploded and I really got into playing with multiple combinations of things… Now when a client says something like 'get creative with it,' I pretty much drop Effect Rack in right away and I know I'll get creative in ways I couldn't even imagine!"
Check out one of Marc's latest mixing projects, O.R.k.'s Soul of an Octopus, to hear Soundtoys in action. Here's the track "Dirty Rain" –

"The Soundtoys Effect Rack is my go to plugin for special effects like unusual ambiences, freaky reverbs and crazy delays, so on this record, every time I wanted to have a little something special to spice up the track I'd reach for that and dial something in that was just right but never took over the character of the song. Ultimately any effect should serve the song and, even though the Effect Rack's endless possibilities might make you get carried away, I try not to fall into the rabbit hole but dance around the edge of it, empowered by the Effect Rack's possibilities!" – Marc Urselli
You can follow Marc's musical journey on his website, AllMusic page, Facebook, and Twitter.