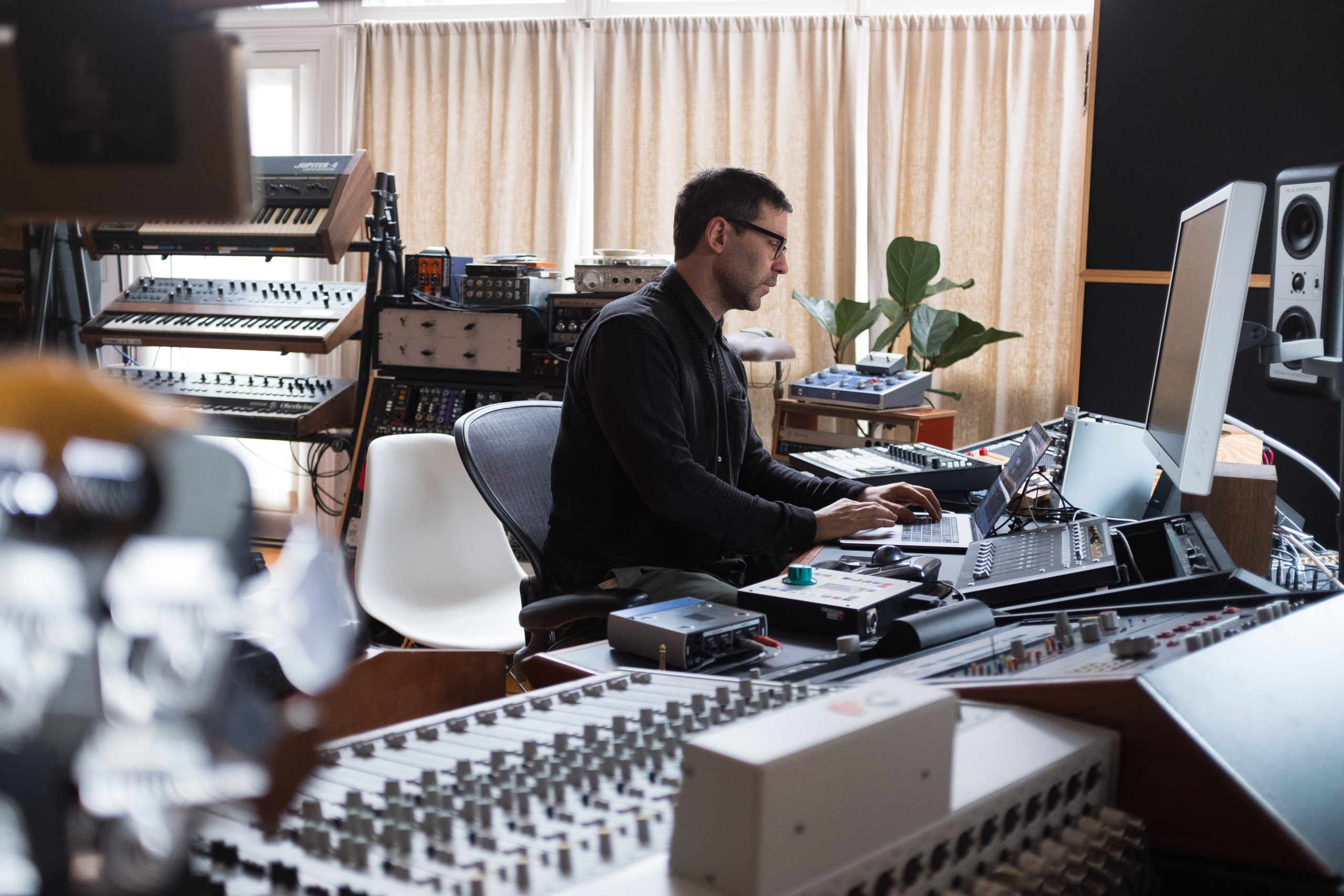 Jamie Lidell is a musician, producer, soul singer, and podcast host living in Nashville, TN.
"Soundtoys doesn't make a bad plugin. I've destroyed with the Devil-Loc, I've Crystallized myself, I've Altered and Echo'd my Boy to high heaven. The world of sonic putty awaits. As a wise man once said 'Nothing is good til you play with it.'

That's why you need the good toys."
Self-described British soul science explorer Jamie Lidell has been making all manner of noise since he was a teen. His early releases were pure techno, but once Lidell's voice emerged, his globetrotting career in looping commenced. He worked solo for years, opening as a one man show for Beck, Bjork and James Brown. He had several bands to play later albums and opened for Prince, Elton John and more. He's lived all over the place, from Brighton to Berlin to New York to to his current castle dwelling in Nashville. For the hunters, there's plenty of music to be discovered, whether it's from his first 9 EPs with Subhead to 2 LPs as Super_Collider (with Cristian Vogel) to the rare work he pushed out as George Lister, to a slew of soulful solo Jamie Lidell activity… and now there's his rather entertaining podcast to top it all off.
"As is now widely known, I'm a fan of the old sing low on a slowed down track then speed it all back up and use AlterBoy only as a formant shift. I did this on the collab with Mura Masa called "Nothing Else" (that album was Grammy-nominated so there's that…) It's a super fun trick. Still love to just only change the formants of things to see what happens. Give it a whirl if you don't already :)"
Jamie's podcast is called Hanging out with Audiophiles. The project began in 2017 and has already featured some of the very best artists and producers in the business such as Mark Ronson, Four Tet, Susan Rogers, Imogen Heap and many more. For those more inclined to watch YouTube videos, he is active there as well. One never knows what's next with Jamie Lidell, as the sonic adventures continue.