Nick Sylvester is a producer, songwriter, and co-founder of Godmode, the LA-based artist development company that brought us artists like Channel Tres, JPEGMAFIA, and Yaeji.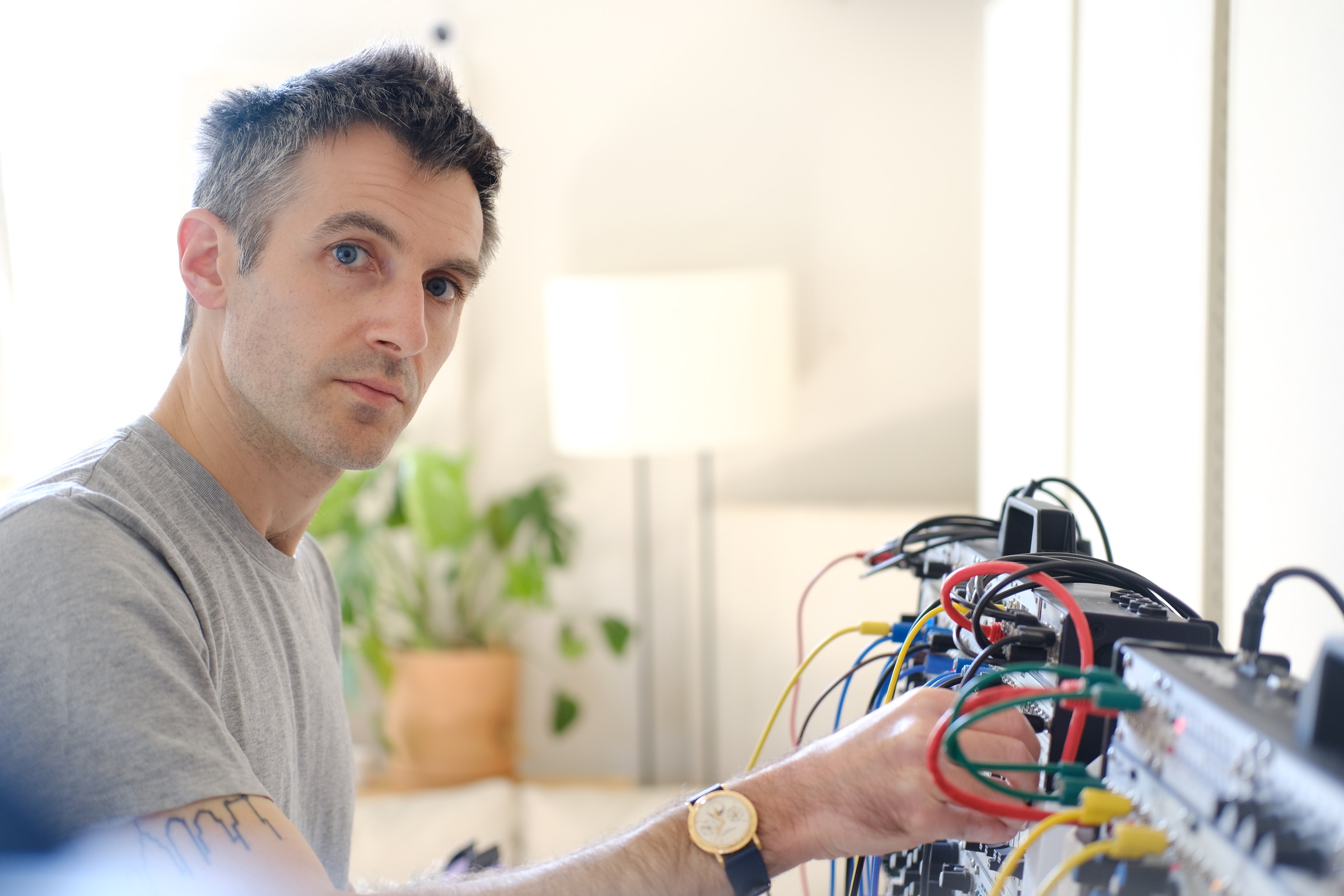 "With EchoBoy, I'm almost always driving the input/output knobs and playing with delay style options to get a little bit more presence in the delay without having to compress the return."
Sylvester got his start playing trumpet in wedding bands in Philadelphia. At Harvard, he studied renaissance choral singing under Jameson Marvin and computer music and musique concrete composition under Keith Fullerton Whitman, Drew Daniel, and M.C. Schmidt, which began a lifelong obsession with synthesis, sampling, and the space where noise meets music. When Sylvester moved to New York, he studied under Pink Floyd synth tech Jeff Blenkinsopp and LCD Soundsystem's James Murphy, who taught him how to record, produce, and listen.
"When I want to make acoustic lead instruments punch out a bit, I often use the envelope follower modulation option in FilterFreak and play with cutoff, slope, and output mode options until I find the right character of punch."
At Godmode, Sylvester works in the studio with the company's artists, making sure that an artist's voice, lyric, image, and sound all line up to tell the same story. Crossover dance records like "Topdown" by Channel Tres and "Raingurl" by Yaeji bear his unmistakable knack for creating worlds around modern music's most memorable voices.
"For Godmode artists, I design a custom stereo ambience fx send buss in Effect Rack and throw from various channels to give my artists' records their own unique sense of space. The woozy, dubby acoustic space of Channel Tres's first two EPs comes courtesy a fast, diffuse BBD-style delay feedback in EchoBoy hitting some PhaseMistress for further stereo modulation."
You can keep up with Nick Sylvester on Instagram and Godmode's website.