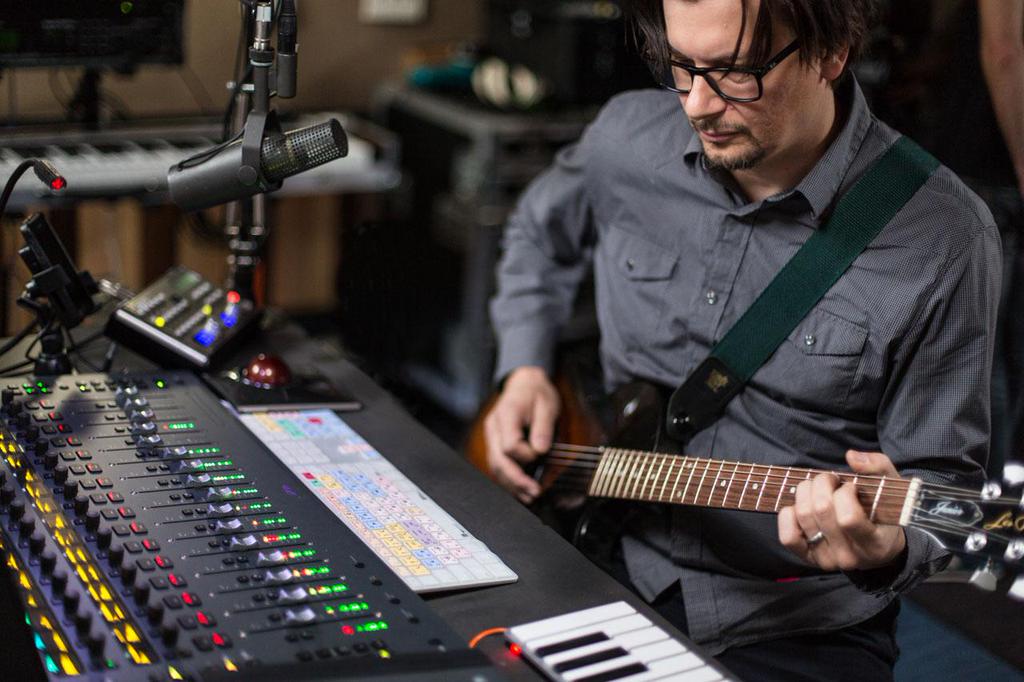 Producer, singer, songwriter, and multi-instrumentalist Ken Andrews began his career as a recording artist in the early '90s after meeting fellow songwriter and musician Greg Edwards.
The two Angelinos formed Failure and were signed shortly after they began performing their brand of heavy alt-rock in clubs around L.A. After enduring a creatively unsatisfying experience while working on Failure's debut, Comfort, Andrews felt that the group would be better off if he were to produce their future recordings himself. He was right; the Andrews-produced follow-up Magnified was far superior to Comfort in terms of the material, the musical structures and arrangements, and especially the blending of instruments — what might be called the sonic packaging.
The production prowess displayed on Magnified was not lost on fellow musical artists and other recording professionals, and it wasn't long before Andrews was being asked to give guidance to young musicians in the studio as they developed their material. Additionally, Andrews was often given control of the recording console in order to get the right combination of sounds and instruments, as his ability to sonically compliment alt-rock and pop tunes had been clearly established on Magnified. Most notable among these early Andrews production projects was Blinker the Star's exceptional Bourgeois Kitten.
Around this time, Andrews joined forces with some friends and recorded a one-off release of cover tunes under the moniker Replicants. The group's self-recorded Zoo release boasts some interesting, heavy treatments of classic rock songs like Neil Young's "Cinnamon Girl" and John Lennon's "How Do You Sleep." Failure's third and final record, Fantastic Planet, was released in 1996. A lush and highly crafted recording, Fantastic Planet is a musical and production masterpiece that manages an epic scope with a minimum amount of instrumentation. If there were any doubts about Andrews' studio skills, Fantastic Planet crushed them, and the musician's transparent, subtle production was now in serious demand. This was fortunate timing as Failure broke up about a year later. Over the last part of the '90s, Andrews maintained a busy producing/engineering schedule with artists like Ednaswap, Skycycle, and Blinker the Star (who invited Andrews back to record their sophomore effort August Everywhere).
In 2000, Andrews' solo project ON released a debut for Epic Records entitled Shifting Skin. A major departure from Failure, ON was heavy on layered synthesizers and electronic percussion and light on the incredible guitar-based material Andrews had conjured up in the past with Edwards. While ON sputtered, Andrews remained very busy in the new millennium, producing and mixing for the likes of Creeper Lagoon, Sense Field, and Tenacious D. The musician even contributed vocals to Air's 2001 release 10,000 Hz Legend. The career development of Andrews (from just another post-grunge songwriter in an almost indistinguishable band to respected rock artist, in-demand producer, engineer, mixer, and musician) is an amazing testament to his intelligence, talent, and commitment to recording rock music at only the highest level.