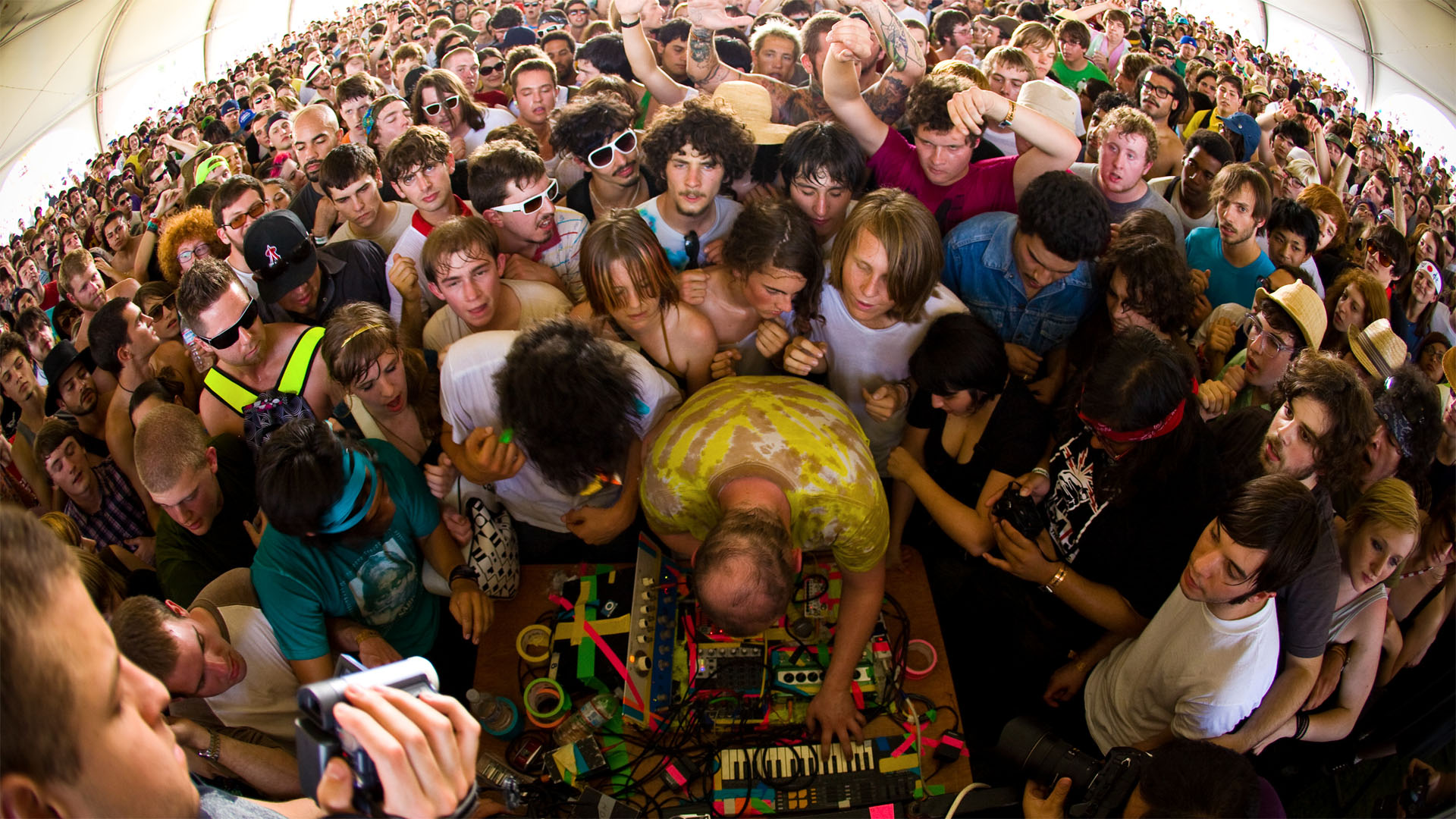 Dan Deacon 
is an

 
American
composer
 

and

 
electronic musician
 

based in

 
Baltimore
,

 
Maryland
. Since 2003, Dan has released eight albums under several different labels. He is known for his live shows, where large-scale audience participation and interaction is often a major element of the performance.
"I use a Decapitator on almost everything. It brings any soft-synth to life."
A champion of the DIY scene in Baltimore and a shining beacon in viral YouTube history, Dan Deacon has continued to make a name for himself with his quirky performances, integration of interactive lighting and visuals, and relentless dedication to staying weird.
"These plug-ins have definitely changed our game. Making music 'in the box' is more fun and less sterile/lifeless. Seriously we talk about them non-stop." – Al Schatz (Live Sound Engineer)
Check out one of his latest tracks, "Feel The Lightning," which was amongst his first tracks to incorporate Soundtoys plug-ins.
Dan Deacon recently created the score for Rat Film, an experimental documentary that metaphorically explores racial oppression in Baltimore, Maryland. Dan used actual rats and theramins to generate the score for the film.
"I used Soundtoys pretty heavily in the score for Rat Film. Decapitator and Radiator brought a subtle warmth to the soft synths I was using that brought many of the more haunting lines in the distance to life."

You can learn more about the making of Rat Film's score in this video:
Keep up with Dan on his website, Facebook, Twitter and Instagram.