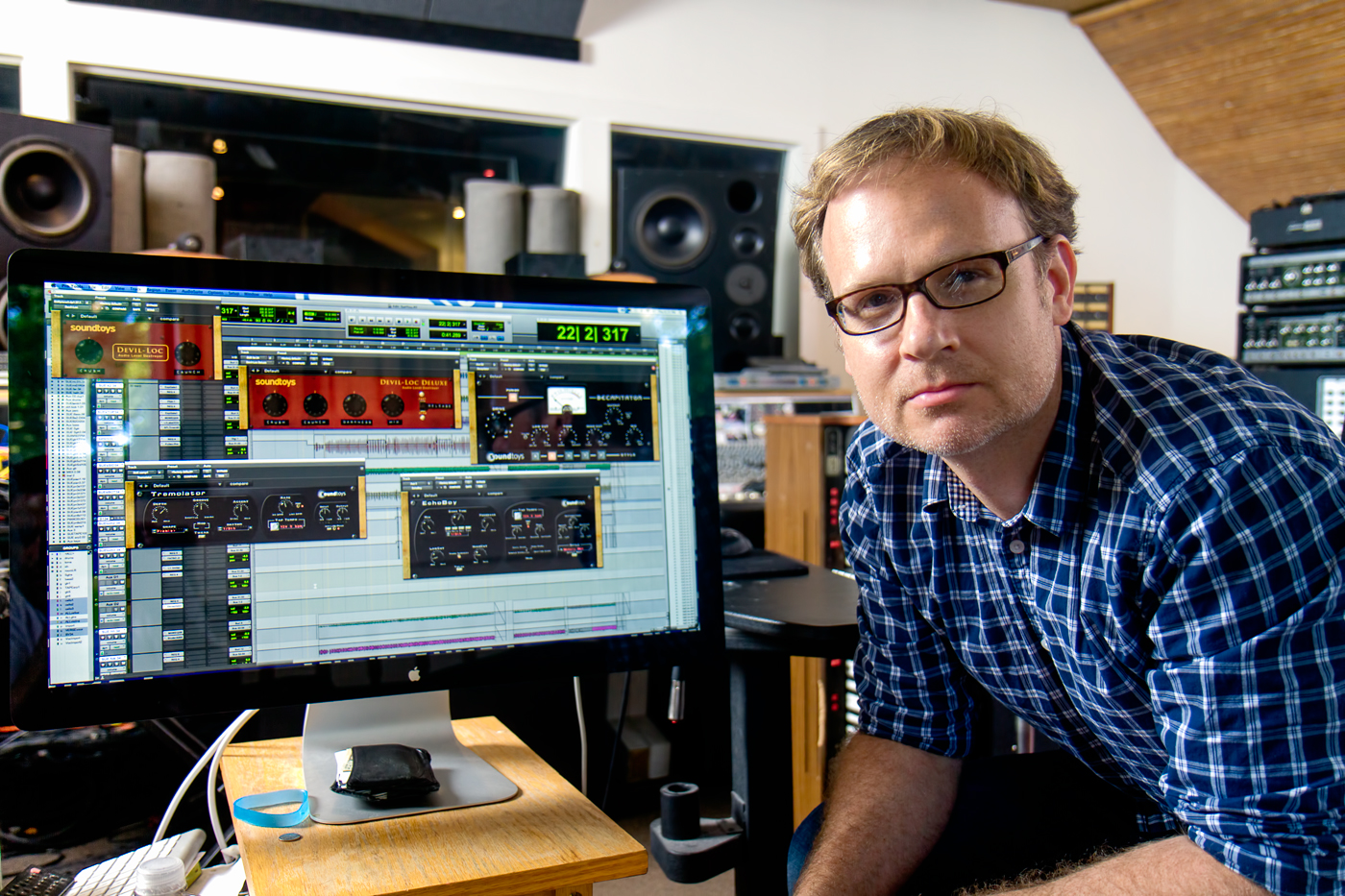 Peter Katis is an American producer, engineer, mixer, and musician known for his work with alternative and indie rock bands.
"I love Soundtoys plug-ins. They're practical, creative, fun and effective. I use them all, and a few… I couldn't live without."
Peter works primarily out of Tarquin Studios in Bridgeport, Connecticut, where he is surrounded by his astounding collection of analog audio gear. Peter is known for his production work for alternative and indie rock bands, including 
The National, Interpol, Jonsi, Trey Anastasio, Guster, Dispatch, Local Natives, Sharon Van Etten, Mates Of State, Tokyo Police Club, and Frightened Rabbit.
"Soundtoys plug-ins have been part of my everyday work flow for years. Decapitator has set a new standard for plug-in distortion. There was a time when I used a little on almost every track. Duplicate the playlist and audiosuite it in. Then came Devil-Loc Deluxe. Holy smokes. There isn't enough room here to talk about the power of this plug-in. It's inherently hit or miss, but when it hits, it's not really like anything else. I've had people beg me to explain how on earth I've achieved certain acoustic guitar sounds. I didn't have the heart to tell them that it's pretty much just an ordinary sound with Devil-Loc on its default setting. It has a way of over driving things (acoustic guitars, piano, drums and of course vocals) with a particular "in your face" but also "lo-fi" quality. And I mean that in the best way possible!"
"Crystallizer and Filter Freak are amazingly useful for a little instant randomness. I've used simple presets more than I'd like to admit. And EchoBoy and Tremolator have been invaluable to me the last couple of years. EchoBoy is quick, versatile and sounds great. Tremolator has made me self-conscious about overusing tremolo. It's addictive because it's so easy and effective. I love syncing the tremolo to the tempo of the song and using multiple instances of different note durations. As an example, there's a track called Valentine on the new Trey Anastasio record I produced that demonstrates this nicely. After the horn intro, it breaks down to just vocals, guitar and an array of keyboards (Wurlitzer, Arp, Stylaphone, etc.). One keyboard has a deep 1/8 note tremolo, another a 1/16 note and another a 1/4 note. It helps create additional little rhythms and increases clarity."

https://www.youtube.com/watch?v=3B9PWnxvuIs&ab_channel=TreyAnastasio
Here is an extended list of bands that Peter has worked with:
The National, Interpol, Jonsi, Trey Anastasio, Guster, Dispatch, Local Natives, Sharon Van Etten, Mates Of State, Tokyo Police Club, Frightened Rabbit, We Were Promised Jetpacks, Spoon, Twilight Sad, Paul Banks, The Philistines Jr., Fanfarlo, Shearwater, Jukebox The Ghost, The Kissaway Trail, Tapes 'n Tapes, The Swell Season, Mice Parade, Longwave, Mercury Rev, Oneida, James Kochalka Superstar, San Fermin, Kurt Vile, The Head and the Heart.
You can keep up with Peter at TarquinRecords.com and AllMusic. There have been some great articles written about Peter's work at Tarquin, including this one from our friends at TapeOp.