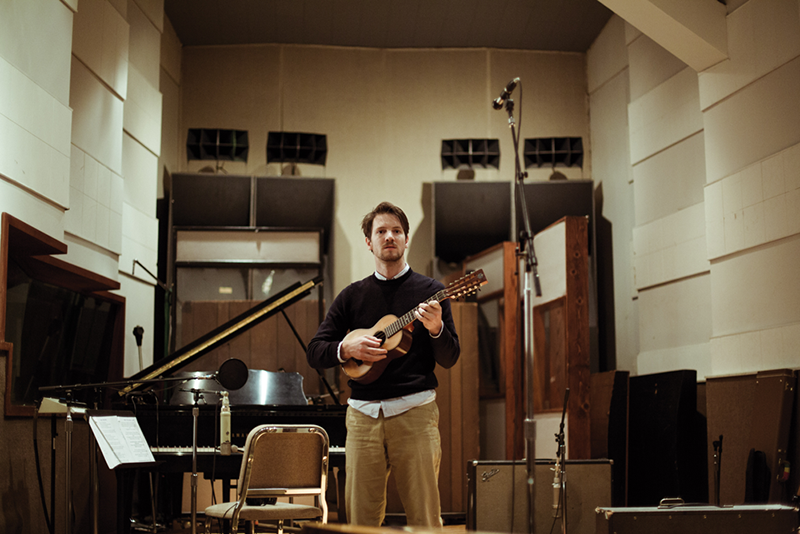 Blake Mills is a guitarist, songwriter, producer, and engineer based in Los Angeles, California. Since quietly making his debut album, Break Mirrors, which critics hailed as one of the best albums of 2010, Mills has been consistently busy. He produced the highly acclaimed sophomore album Sound & Color for The Alabama Shakes, which reached #1 on Billboard charts and was nominated for six Grammy's, winning Best Alternative Album, Best Engineered Album, Best Rock Performance and Best Rock Song.
Mills has worked as a producer for the likes of ZZ Top's Billy Gibbons, Sara Watkins, Conor Oberst, Sky Ferreira, John Legend, Dawes, Laura Marling, Perfume Genius, and Fiona Apple, with whom he toured extensively in 2013 and 2014. As a session player and sideman he has worked with Beck, Cass McCombs, Jackson Browne, Lucinda Williams, Moses Sumney and Neil Diamond, among others. Rick Rubin and T Bone Burnett frequently call upon his services as a guitarist, and equally enamored is Eric Clapton who recently told Rolling Stone magazine, "Blake Mills is the last guitarist I heard that I thought was phenomenal."
You can learn more about Blake on his Website or Facebook, and you can hear his music on Spotify and other streaming platforms.