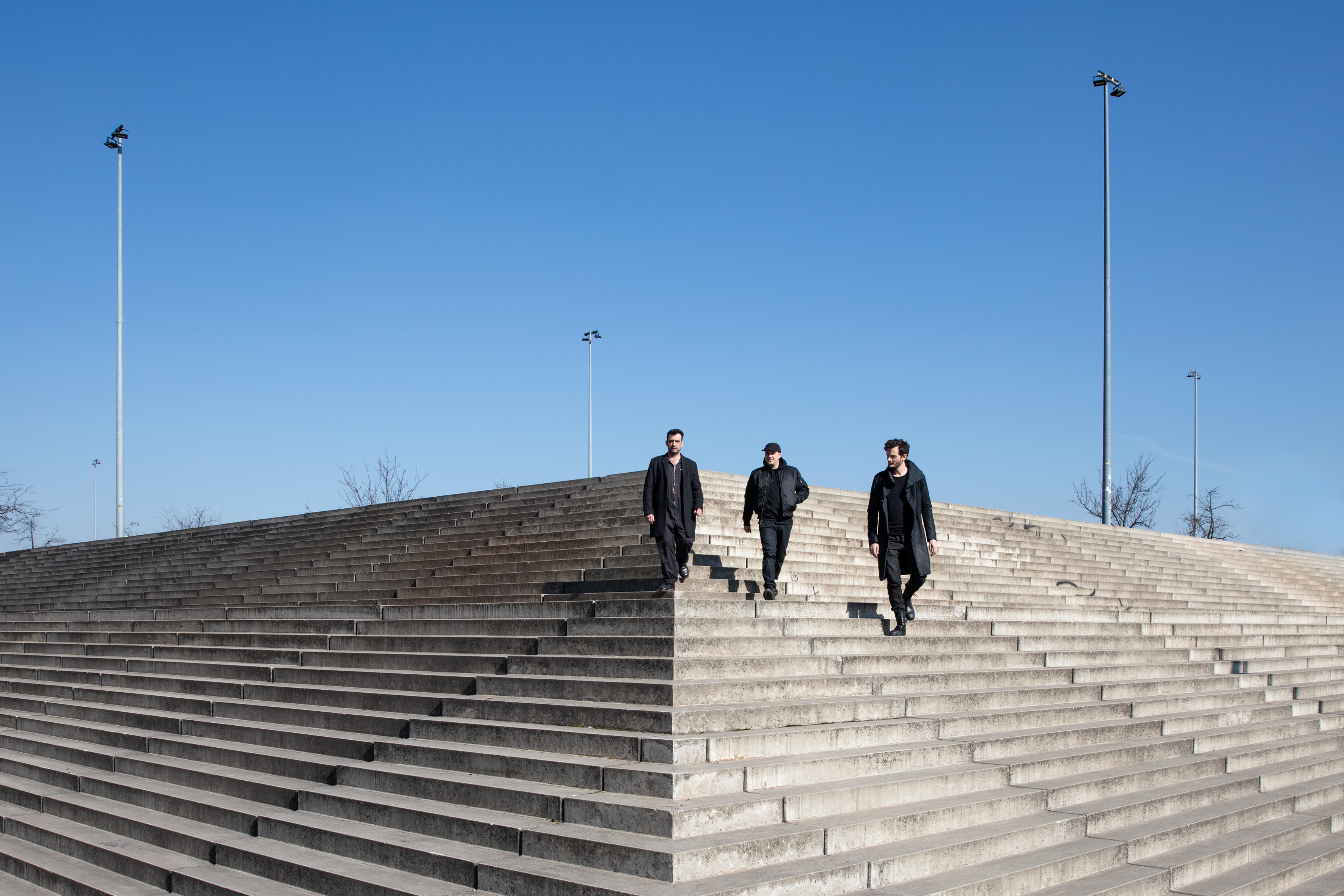 Moderat is a German electronic music trio consisting of Apparat (Sascha Ring) and Modeselektor (Gernot Bronsert and Sebastian Szary).
Since convening as a trio in 2002, Moderat has successfully fused the legendary bass sounds of Modeselektor with the trickier subtleties of Apparat's auspicious pop, resulting in dark, glitchy post-minimalist techno with careful lyrics and soaring melodies. Both Apparat and Modeselektor have been champions of Berlin's electronic music scene since the 1990s, and Moderat has only built upon that reputation.
"The Soundtoys bundle has been essential for us for a long time. It's all over our last two albums. Sometimes there are literally Decapitators on every channel, some not even really doing anything except being in the signal path adding that tiny bit of nonlinearity to add character to a sound. It's been always our goal to have some kind of 'humanized electronic sound' – and the Soundtoys 5 bundle helps a lot. EchoBoy is not just a delay plug-in – it adds life to your sound, and Crystallizer, well, how do you think we make these great 'atmospheric clouds?'" – Sascha Ring (Apparat)
Moderat's third album, simply titled III, was released globally in April, 2016. In their review of III, Pitchfork noted that Moderat is "a band you can relate to, not just a beat you can bob to." Resident Advisor commented that "unrestrained emotion is ultimately III's defining attribute."
Check out the song "Reminder" off of III to hear Decapitator on the drum bus, Little AlterBoy on the low-pitched vocal layer in the second verse, and EchoBoy on the vocals in the chorus:
You can keep up with Moderat on their Website, Twitter, and Facebook.