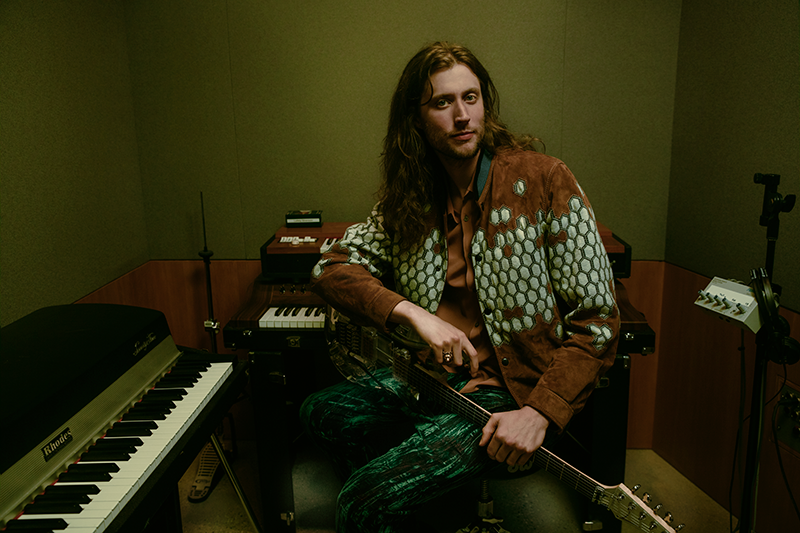 Ludwig Göransson is a Swedish composer and producer. Most recently he composed the groundbreaking original score for one of the most commercially successful films of all-time, Black Panther.
"Soundtoys plug-ins were irreplaceable tools in helping create the Black Panther score. EchoBoy and Decapitator were the two tools that successfully helped me combine older traditional instruments with new technology, going hand in hand with one of the films messages."
Göransson has also worked on such films as Creed and Fruitvale Station, along with television titles like Community and New Girl. He's produced records for Haim and Chance The Rapper, and has been a longtime collaborator of Childish Gambino, notably producing his Grammy-award winning "Redbone." Ludwig's work can next be heard in Sony's Venom and MGM's Creed 2, and the upcoming Childish Gambino project. Ludwig is a graduate from the film scoring program at USC.
"Whenever I need a sound to really stick out with its own personality, my go to plug-in is always Decapitator. I used it all over the Black Panther score to make the talking drums poke out more aggressively during the big action cues. I also used it on Killmonger's Flute Theme as he started taking over the kingdom and gaining more power. More power = More Decapitator."
"On the track 'Wakanda,' I processed Baaba Maal's vocals with EchoBoy and it immediately sounded like the future."
"I had the same feeling when I used EchoBoy on the vocals of Childish Gambino's 'Terrified,' from the award winning album Awaken My Love!"
You can learn more about Ludwig's career on his Wikipedia page, IMDB, and Twitter. You can find more interviews on Billboard, Pitchfork, and The Fader. You can learn more about the composition of Killmonger's Theme from Black Panther via Song Exploder.