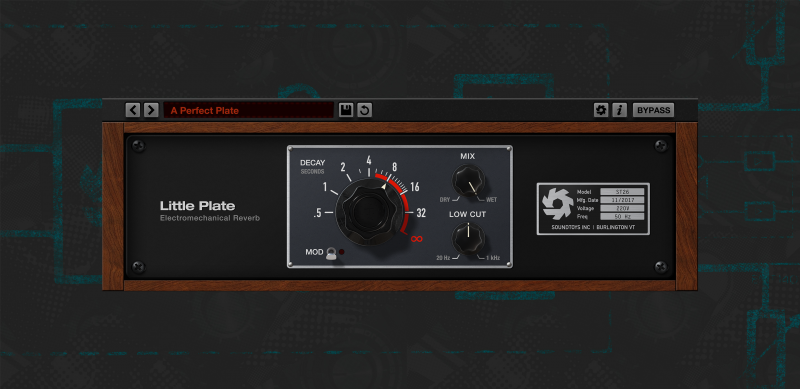 We are proud to announce the release of the new Little Plate reverb plug-in. To create our first dedicated reverb plug-in, we collected plate reverbs from around the world, including five immense original EMT 140s, which are still considered the finest example of the plate reverb sound. After months of repair, tuning, and careful listening, our engineers meticulously modeled the rich and spacious sound of their favorite plate from this collection. Then some distinct and modern twists were added, including a modulation switch and infinite reverb tails.
"This is the best plate reverb plug-in I've ever heard… Something about how it sits in the mix. My actual EMT 140 just got nervous…" – Peter Katis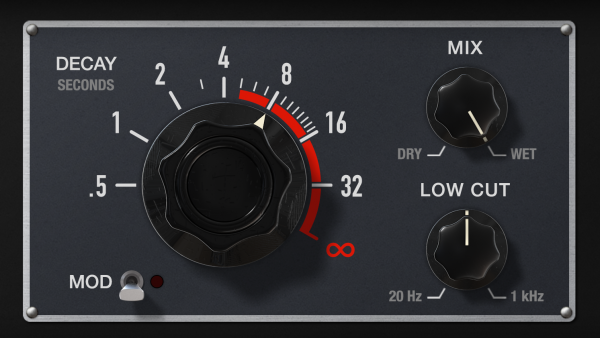 The original EMT 140, with its mechanical and possibly asbestos-clad damping plate, could vary its reverberation decay time from 1 to 5 seconds. Little Plate offers a broader range of decay times: as short as half a second for super tight ambience effects, to truly cavernous extended decay times up to infinity for unique and creative frozen reverb sounds. When Mod is switched on, chaotic variations are used to add life and movement to the reverberation effect. The Low Cut and Mix knobs help to dial in the perfect reverb sound quickly and easily.
Notable Features:

Add the sound of vintage plate reverb to your tracks

Push beyond the limits of the hardware with extended reverb decay time
Create infinite reverb effects that never decay
Optional modulation for natural-sounding variation in the reverb tail
Low Cut filter to tame low frequency build-up
25 distinct presets to quickly dial in a sound
Like other Soundtoys plug-ins, Little Plate takes you to spaces the original hardware only dreamed of. Little Plate is free through November 22, so get it now. After the introductory period, Little Plate's regular price will be $99.
Soundtoys 5 and Soundtoys 5 Academic bundle owners have already received a free license for Little Plate in their accounts, and all future Soundtoys 5 and Soundtoys 5 Academic purchases and upgrades will come with a license for Little Plate.