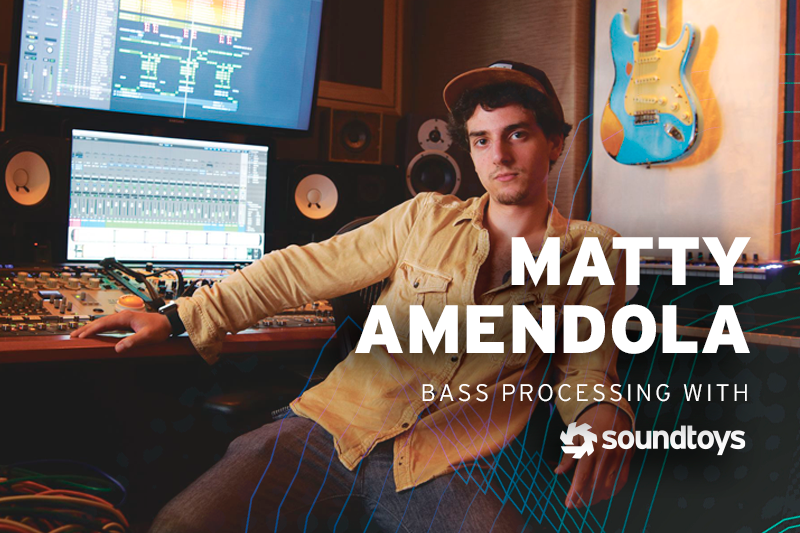 We've paired up with SonicScoop to bring you some exclusive pro tips on processing bass in your mix, featuring the studio wizard, producer, mixer, and educator Matty Amendola.
Simply drag+drop the preset file into Effect Rack in your session to load the settings. Don't forget to SAVE it! It's easy – just watch this.
"In celebration of bass week, I thought I'd share one of my favorite techniques for making alternative rock bass stand loud and proud in a mix full of loud guitars and brash cymbals. This technique consists of splitting your bass sound into two separate tracks so that you can independently control your foundational low end and neck/string definition.

Having two separate faders to blend, we can also process each differently, giving our "Lo" bass track some bloomy analog mojo and our "Hi" bass track some saturation and stereo spread. Additionally, we can route our blend to an overall bass bus to go even further with saturation and EQ or have a few additional effects ready for automation for different dynamics from section to section.

Once you've prepared your tracks with the appropriate EQ filters (using the stock Channel EQ in my case), you can use my "Lo & Hi" Effect Rack presets to get a firsthand example of my overall mindset and workflow when I'm processing bass this way. The presets should also serve as a starting point for this workflow, which I hope you add to and expand."

– Matty Amendola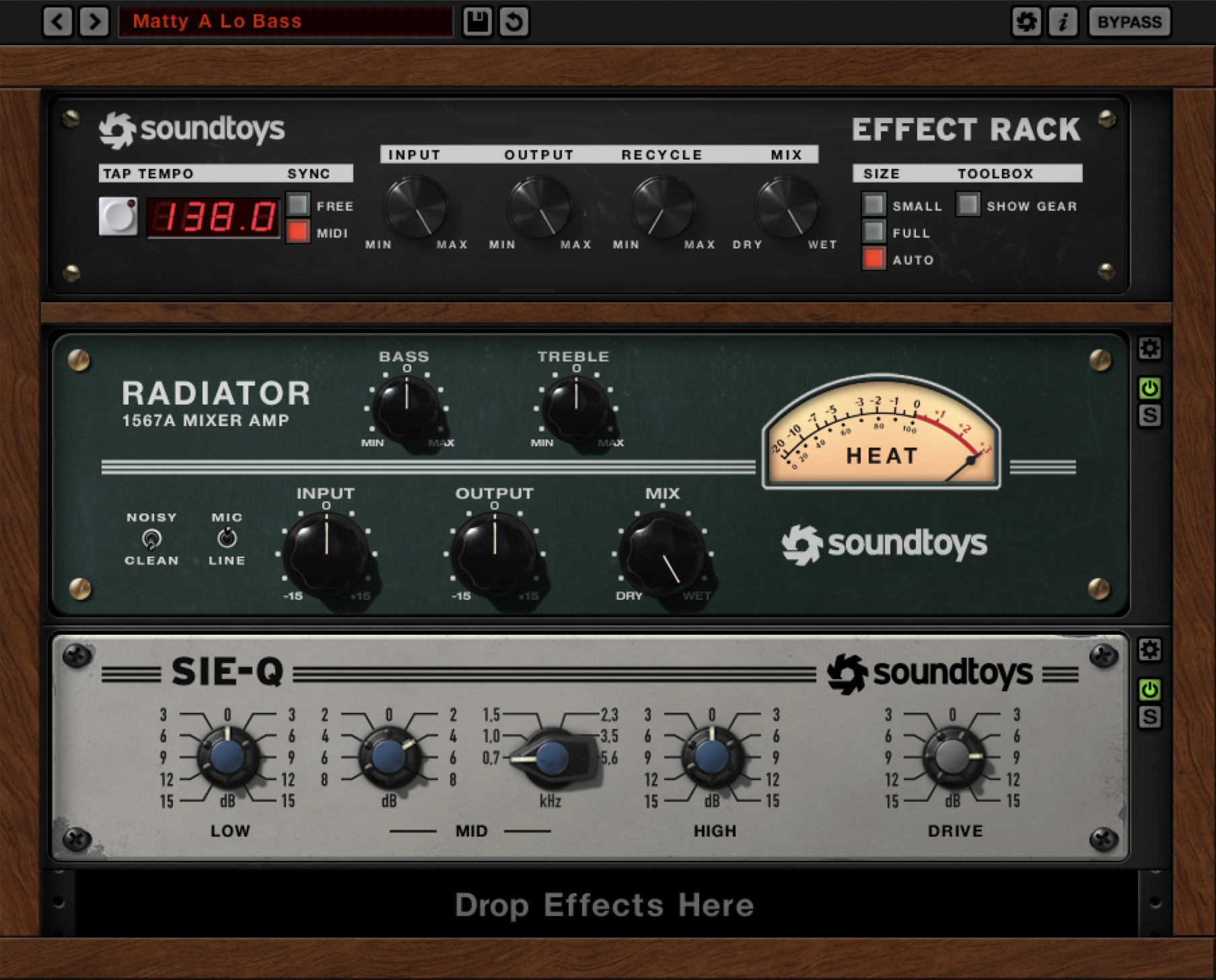 This is Matty's explanation of how to achieve an ideal bass mix with these presets in Effect Rack:
"Bass Hi starts with Radiator, where I'm looking for overall saturation and compression. To achieve this, I switched from Line to Mic to drive the input harder and brought the Input up and the Output down (to compensate). Radiator is a great analog emulation that instantly creates warmth, size, and bloom. The more we push into it, the more we get naturally occurring compression to tame transients. I also use Radiator on Bass Lo and Bass Bus for overall gooey goodness.
As for Decapitator, I am in punish mode for saturation on the Bass Hi preset. This will ensure any bass fills or finger movement cuts through the mix without muddying the low end. I also use the Decapitator subtlety on my other presets for overall tone control and an additional bypassed Decapitator, ready to blow something up not so subtly.
On the Bass Hi, I'm using MicroShift to create a small stereo spread and, again, will not muddy up the track because we're keeping our Lo Bass mono. On the Lo Bass, I'm also using the magical combination of the Sie-Q's mid-range and drive, rounding out the isolated low end of our Lo Bass track.
Last but not least, on our Bass Bus, I'm doing some tone shaping and adding another Decapitator as more of a traditional distortion effect and PhaseMistress, which are both bypassed by default, but ready to be automated throughout the track if needed."